YUZU × Green tea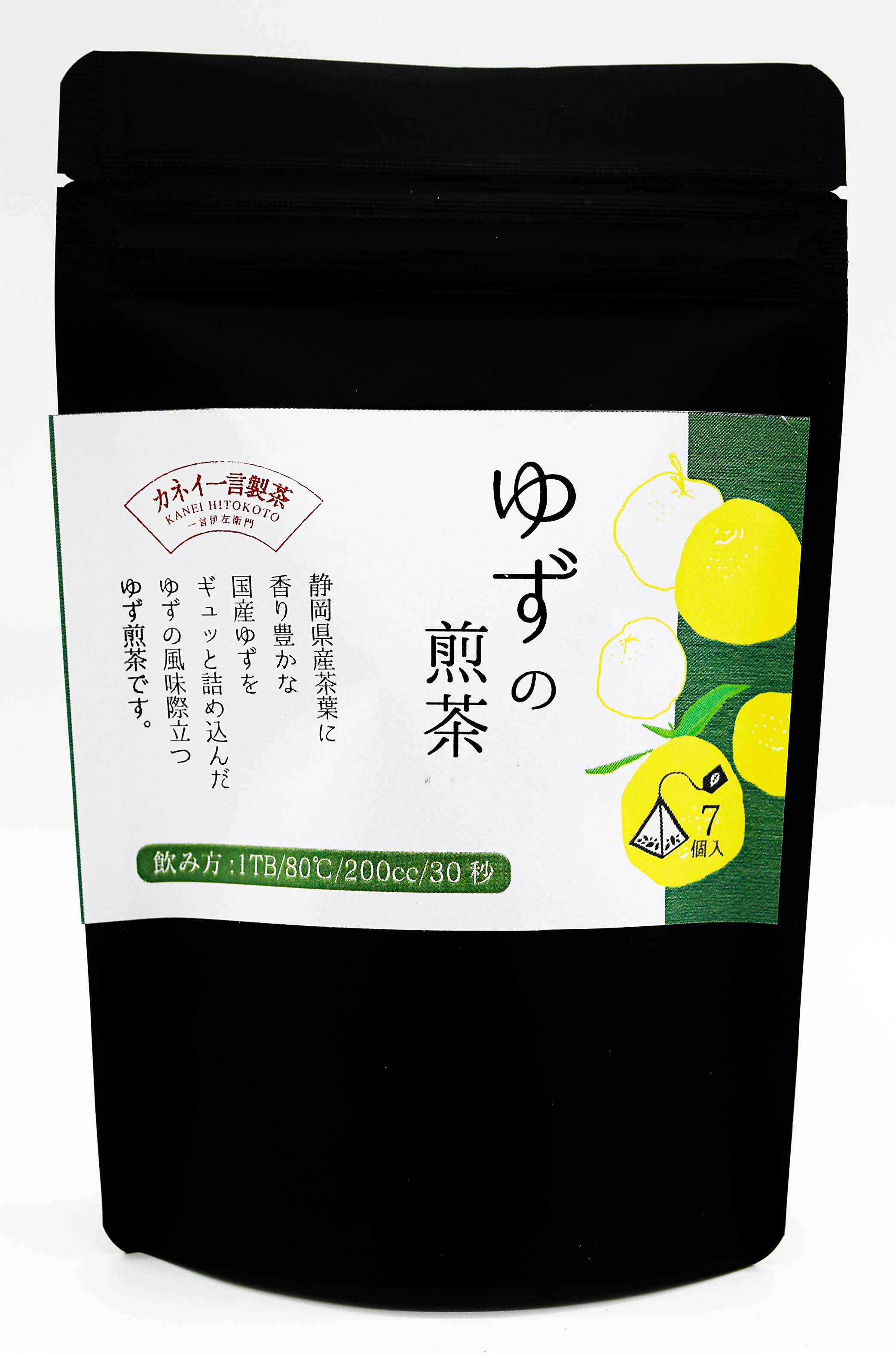 Name

YUZU Green tea Teabag
Toatl fat

0.1g / 3g (Dry matter)
Product description

Type: Teabag
Origin: Shizuoka (tea)
Best-before: 12 months
NET: 21g (5g×7P) 3/4oz

Blended Japanese green tea and dried Japanese Yuzu peel and made into a 3g tea bag. Sugar less tea produced with100% natural materials and no artificail flavors. Japanese Yuzu is gaining popularity year by year, and by blending with Japanese tea, which is a best match, it is attracting people as a featured product. Since it has an elegant aroma, we recommend this product to someone who thinks alot about beauty and health trends, and has food culture that places importance to "aroma".