SHIZUOKA MATCHA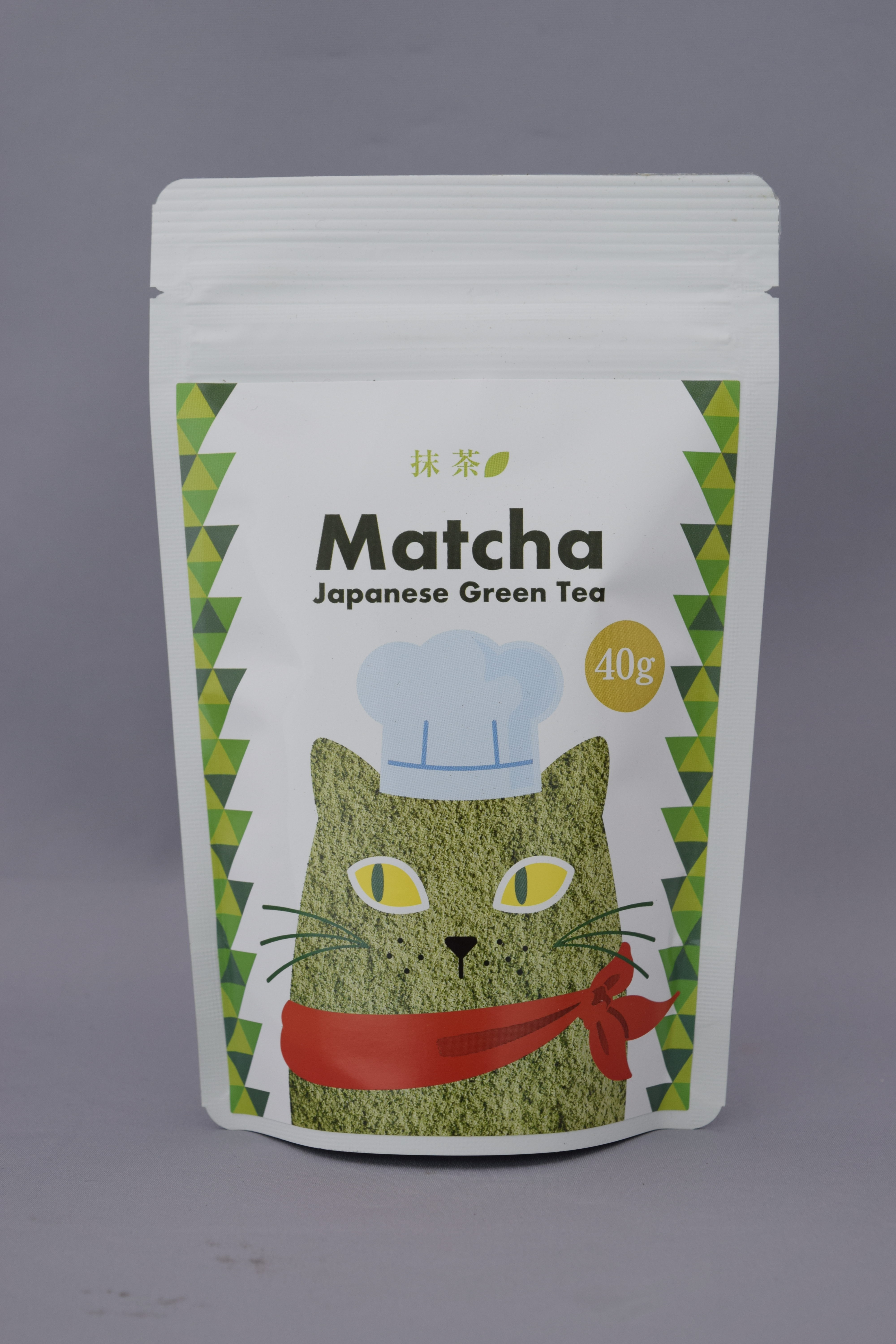 Name

Matcha
Toatl fat

2.8g / 100g ( Dry matter )
Product description

Type: Powder (Matcha)
Origin: Shizuoka
Best-before: 12 months
NET: 40g ( 1.4oz )

Beautiful green color, and nice bitter taste of Matcha. Add 3 to 5% of Matcha to the meals or the sweets, and you can make some rich Matcha flavored snack like the sample showed in the picture below. We also have the strong preference about the package. We chose to use the Japanese Animation culture, and selected the illustration of "Cat". This Cat's green color is the image of Matcha, and we added some playfulness.